PROFESSIONAL DEVELOPMENT
How do you keep students engaged?
How do you make sure fun classrooms are still effective?
How do you teach content without losing interest?

Welcome to the world of classroom gamification through escape rooms: by kids, for kids. Mobile Escape will show you how to generate 100% engagement and 100% success in your students as they demonstrate their understanding of curriculum through escape rooms. The very nature of solving and creating escape rooms allows multiple learning styles to thrive simultaneously. This interactive session will get you up and active, awakening your own sense of wonder, and teaching a new process of classroom gamification. By the end of this session, you will complete two escape room challenges, and be better equipped to design inquiry-based tasks for your students.
Professional development opportunities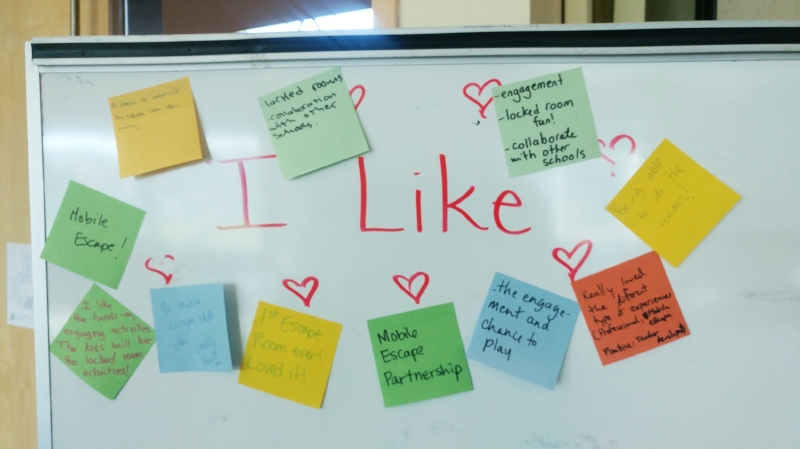 CCTCA Escape Room Methodology: Engaging Students Through Gamification
Our session at the CCTCA this year was sold out. Stay tuned for more opportunities or book one at your school!
PAst Events:
Rockyview Learning Design Team
User experience cohort - Fall 2017
See what teachers had to say about Mobile Escape during the RVSUX Cohort:
"I liked the hands-on interactive experience component. It's how I learn."
"I like the engagement and chance to play."
"First escape room ever! Loved it!"